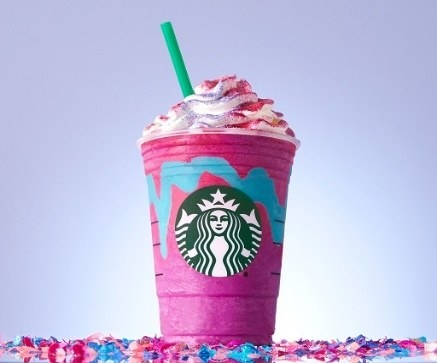 Don't let the wild color fool you.
From April 19 to April 23, Starbucks is selling a ridiculously colorful new Frappuccino.
Starbucks
It's been dubbed the "Unicorn frapp" and is basically a sweet cream base + mango syrup + pink powder + ANOTHER sour blue syrup aka SUGAR IN A CUP!
"Unicorn-themed food and drinks have been trending on social media and we were inspired by the trend. The Unicorn Frappuccino Crème blended beverage is only available for limited time at participating Starbucks stores in the U.S. from April 19 – 23 while supplies last," a Starbucks spokesperson told BuzzFeed Food.
It's supposed to change flavors as you drink it, going from sweet to sour, and back again. It sounded gross, but we figured we'd give it a try.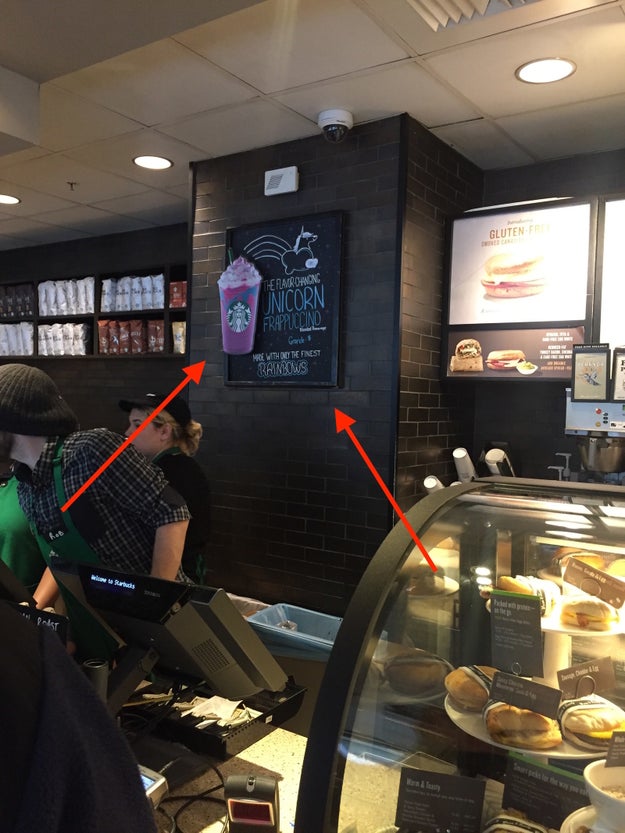 Michelle No / BuzzFeed
On the morning of its release, the cashier at Starbucks said that only about three people had ordered it so far — and she was pretty excited to make it for us.
For two grande Unicorn Frappuccinos, the total came out to $11.43 ($5.25 each), which is more than, say, two grande vanilla creme Frappuccinos would cost $3.95 each.
Michelle No / BuzzFeed
---
Source:: BuzzFeed – Food